APPLYING FOR FINANCIAL ASSISTANCE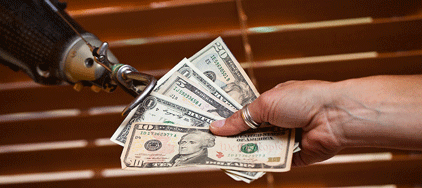 Application Criteria
To be considered for upper limb prosthetic rehabilitation funding from Arms Within Reach Foundation (AWRF), the applicant:
1. Must fill out the above application in its entirety.
2. Must have exhausted all other funding resources.
3. Must be able to wear/operate a prosthetic device.
4. Must receive prosthetic rehabilitation from a certified prosthetist who specializes in upper limb prosthetic services.
Application Documents Needed
All information submitted in your application is strictly confidential and will be used only for the selection process. All forms must be completed, signed, and dated.
Applications with any blanks or missing information will not be considered.
Upon review of all documents, AWRF may request additional information and documentation.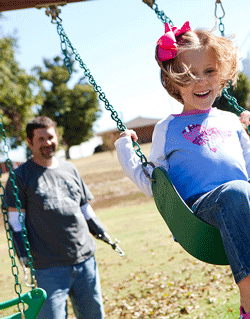 List of forms and/or information that must be completed:
• Detailed explanation of the denial from your primary and/or secondary insurance carrier
• Detailed explanation of all other funding sources that you have requested funding from, including reason for denial of funding from each
• Photos: full front, full back, residual limb
• Application for Funding Assistance:
o General Information
o Insurance and Accident Information
o Employment Information
o Photo Video Release Form
o Applicant's Release of Claims
o Federal Income Tax Filing Status
o Consumer Request for Procurement of a Consumer Report
o Full Commitment from the Applicant
o Consent to Use and Disclosure of Protected Health Information
o Standard Authorization of Use and Disclosure of Protected Health Information
o Notice of Privacy Practices
Submitting Your Application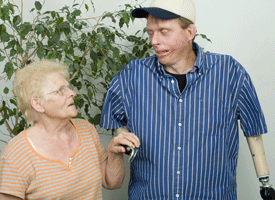 • Mail the application and the supporting documentation to
Kristi Wolfgram: Arms Within Reach Foundation
3606 N 156th Street, Ste. 101, PO Box 117, Omaha, NE, 68116.
• If you have any questions regarding the application, please contact Kristi Wolfgram at 888.902.ARMS (2767).
AWRF will send you a letter confirming that your application has been received. Upon review of your application, you will be notified by mail whether you have been approved or denied for financial assistance.
PLEASE NOTE: AWRF awards funds directly to the qualified prosthetic clinic rather than to the applicant. In addition, AWRF will not pay any charges incurred before an applicant has been approved and notified. Consequently, if an individual desires to obtain a prosthesis through AWRF, they must wait for notification of approval before incurring charges.
Thanks for contacting Arms Within Reach Foundation. Your needs are important to us, and our hope is that we can work together in your prosthetic rehabilitation.

---